Product No: 33295
Jewelry, Stone Tasbih
Tiger Eye Stone Tasbeeh 33 Beads With Box
---
Tiger eye with its bands resembles an eye of tiger, so it is received its name due to this similarity. Tiger's eye was first discovered in South Africa in the early 1800's.
Product Detail:
Total Weight: 55g
Total Leanth: 8 Inches
Meterial: Tiger Eye
Thread:  High Quality Parachute Thread
Single Bead Size: 10mm
₨ 3,490 (Free Delivery)
Available!

You can also make Quick Order here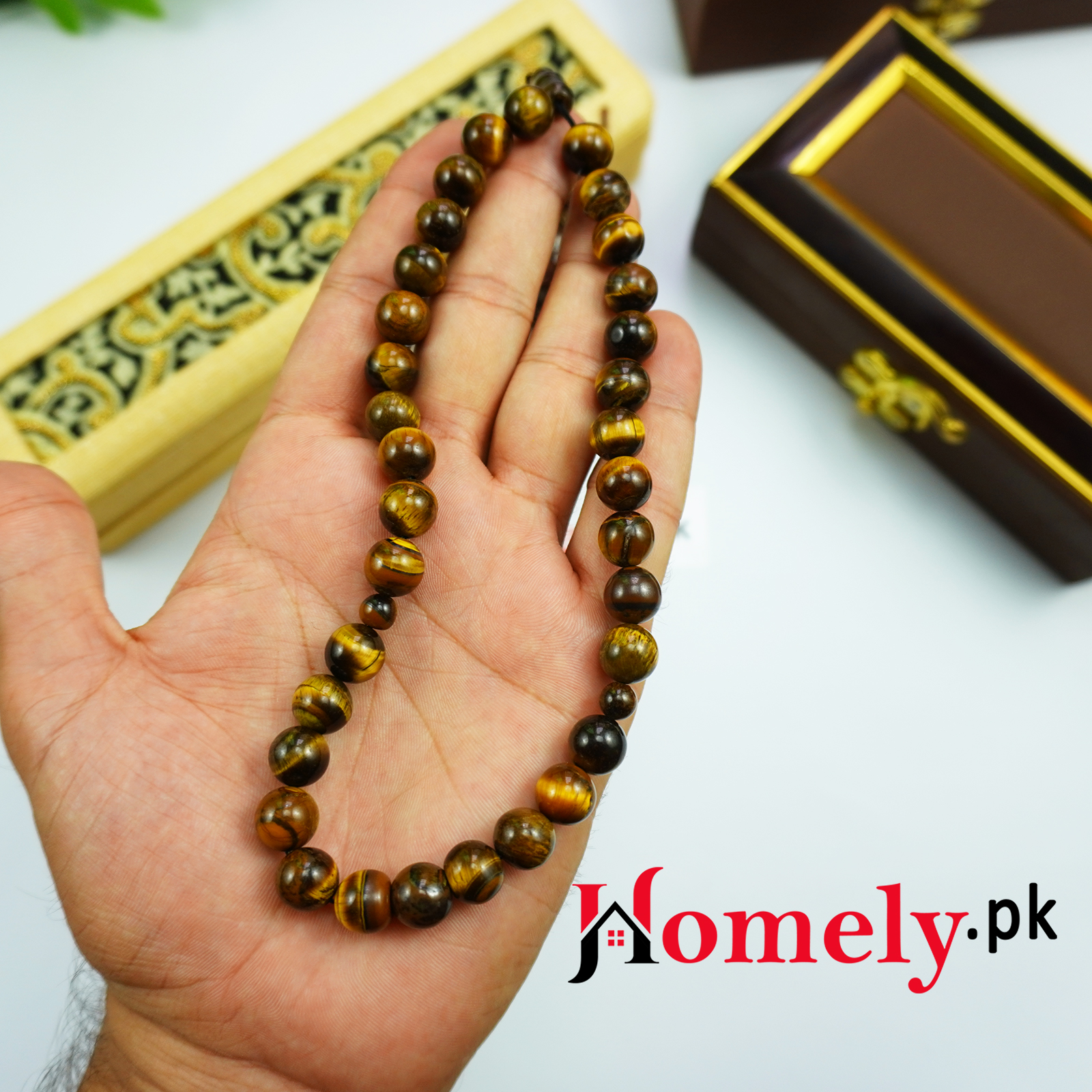 Tiger Eye Stone Tasbeeh is very versatile, beautiful, and lightweight that can be carried easily. And at an attractive price.
Based on 8 reviews
Only logged in customers who have purchased this product may leave a review.