Product No: 31954
gemstones made only, Jewelry, Stone Tasbih
Sun Stars Stone Tasbeeh 33 Beads With Box
---
Product Detail:
Weight: 60-70g
Length: 10 Inches
Material: Sun Stars Stones
Thread: High-Quality Parachute Thread
Bead Size: 10mm
Total Beads: 33 Beads
Items: 1 Tasbih and 1 Beautiful Box Box
Return Policy: 7 Days Return Policy
₨ 2,990 (Free Delivery)
Available!

You can also make Quick Order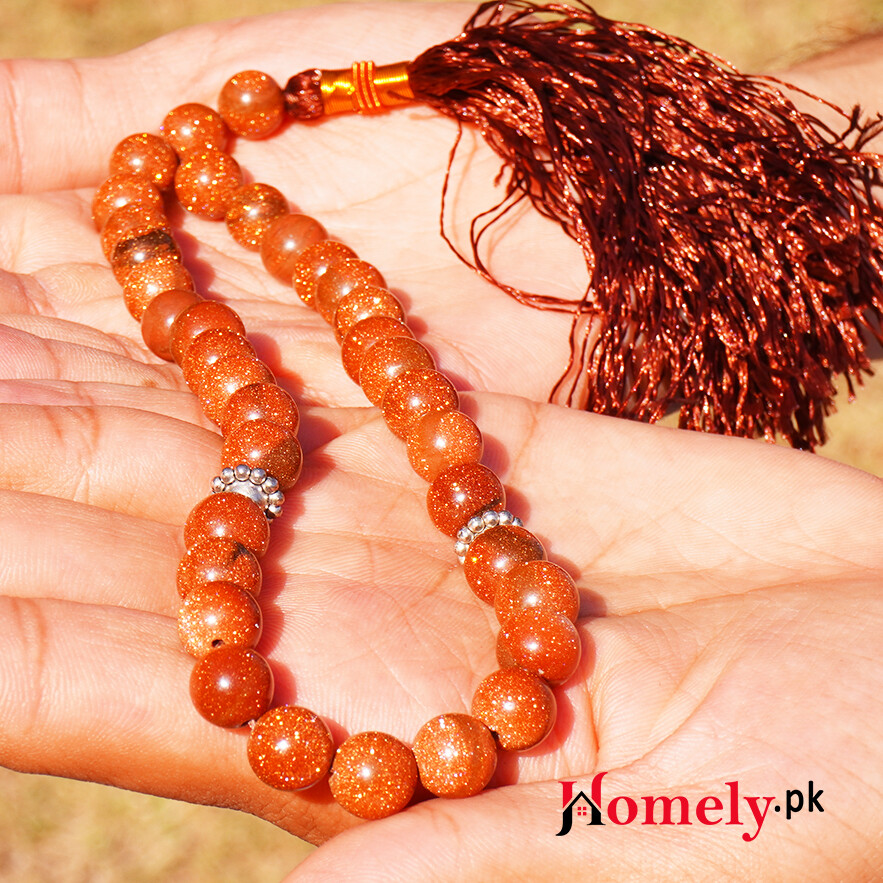 Sun Stars Stone Tasbeeh is very versatile, beautiful, and lightweight that can be carried easily. And at an attractive price.