Product No: 40751
Creative Woodworking, Customized Gifts, Office-Gadgets, Wooden Gifts
Deluxe Black Wooden Organizer Dock Station
---
Add Your Desired Name In Order Form You Want On Dock Station
This product is designed to organize all the stuff or accessories in our pocket which we keep with us all the time. The beautifully crafted sections with tiny boundaries delicately separate our pocket stuff. After putting this tiny friend on the table, there will be no longer forgetting your pocket stuff whenever you leave your office or workplace. This dock station always helps you in providing your stuff back to you.
Following are the suggestion you can put on this dock station.
1- Your Pen
2- Your Watch
3- Your Glassess
4- Your Keys
5- Mobile Stand With charging Function
6- Your Wallet
7- Your Mask
8- Your Ring/Jewelry etc
9- Your Tasbih
10- Your earbuds
This product has the following specification
Material: MDF – Compressed wood
Size:  W-210mm H-280mm
Thickness of Upper Piece: 7 mm
Thickness of Base Piece: 16 mm
Customization:  We can provide the dock station with your desired name or text  written via laser beam
₨ 1,690 (Free Delivery)
Available!

You can also make Quick Order here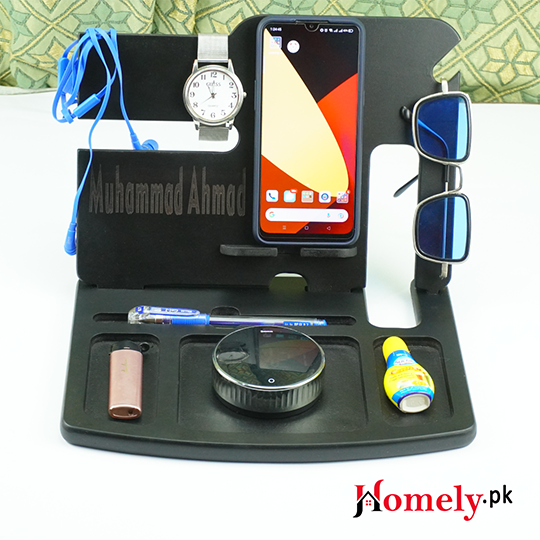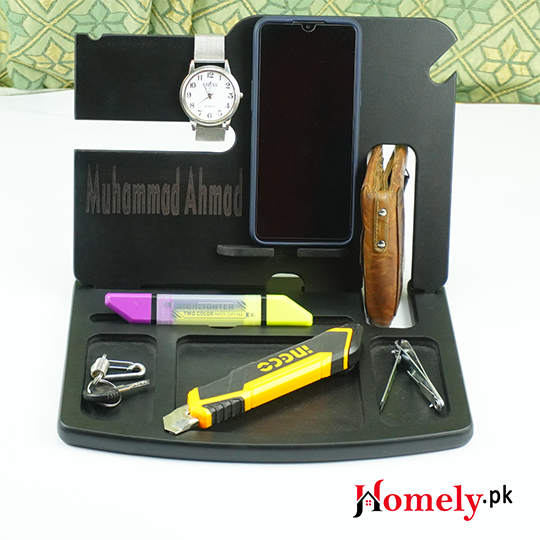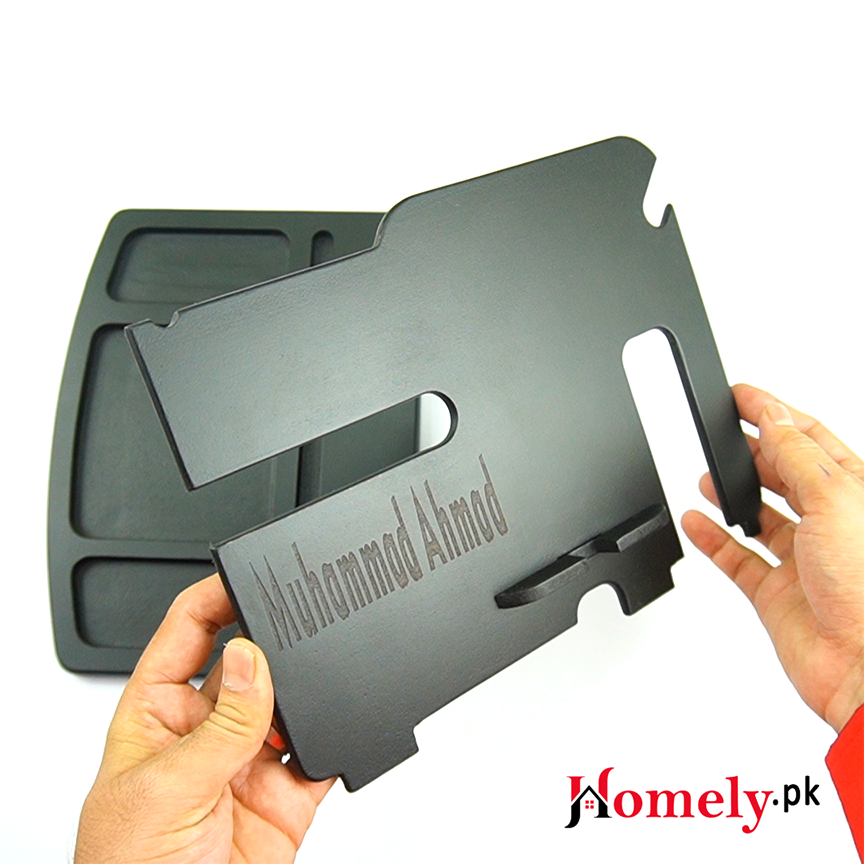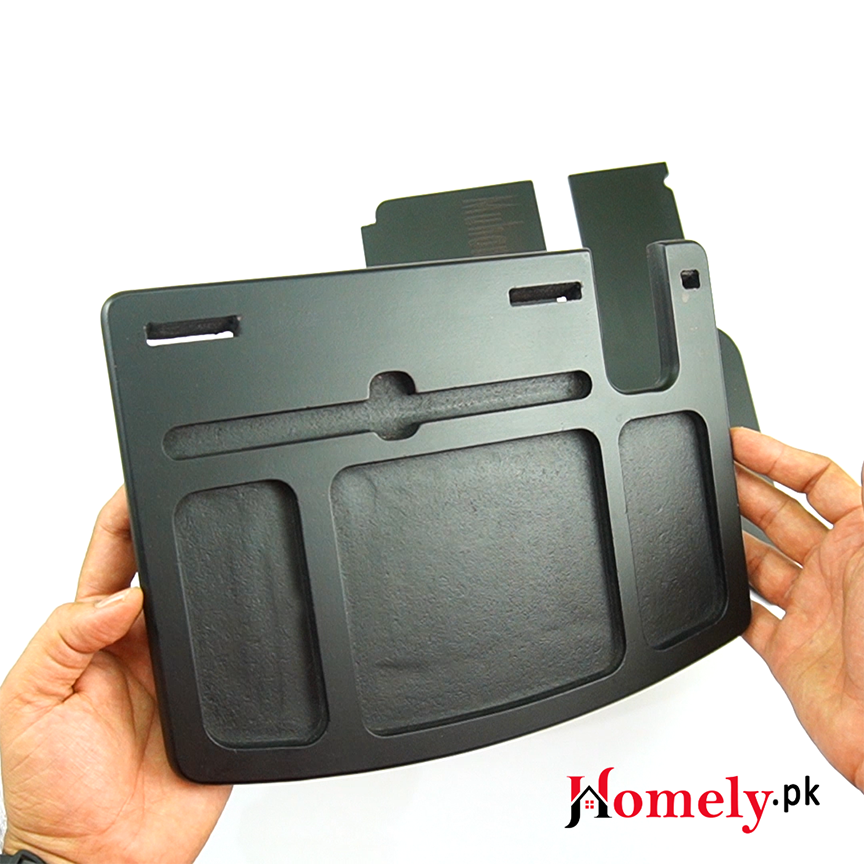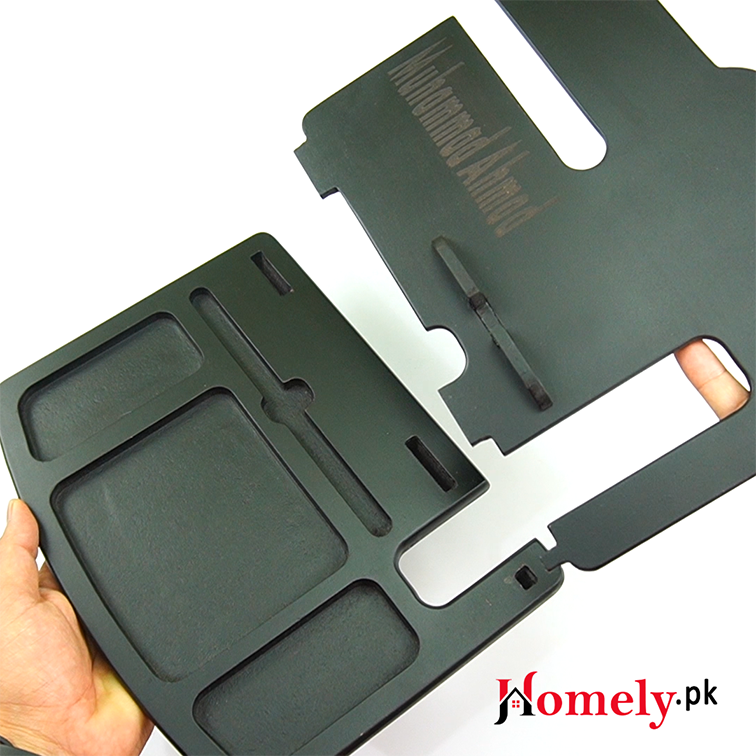 Based on 0 reviews
Only logged in customers who have purchased this product may leave a review.