Product No: 31539
Jewelry, Stone Tasbih
Dark Brown Yamni Aqeeq Stone Tasbih 33 Beads With Box
---
Agate is a kind of quartz and it is a mineral, Agates take 50 million years to form,
This Tasbih ( Counting Beads ) is made by the original Agate which is called " Aqeeq or Haqeeq " in urdu.
Product Details:
Total Weight: 49g – 60g
Total Leanth: 7 – 9 inches
Stones: Mix Color Aqeeq
Thread: Strong Parachute Thread
Single Bead Size: 10mm – 12mm
₨ 2,390 (Free Delivery)
Available!

You can also make Quick Order here
Compare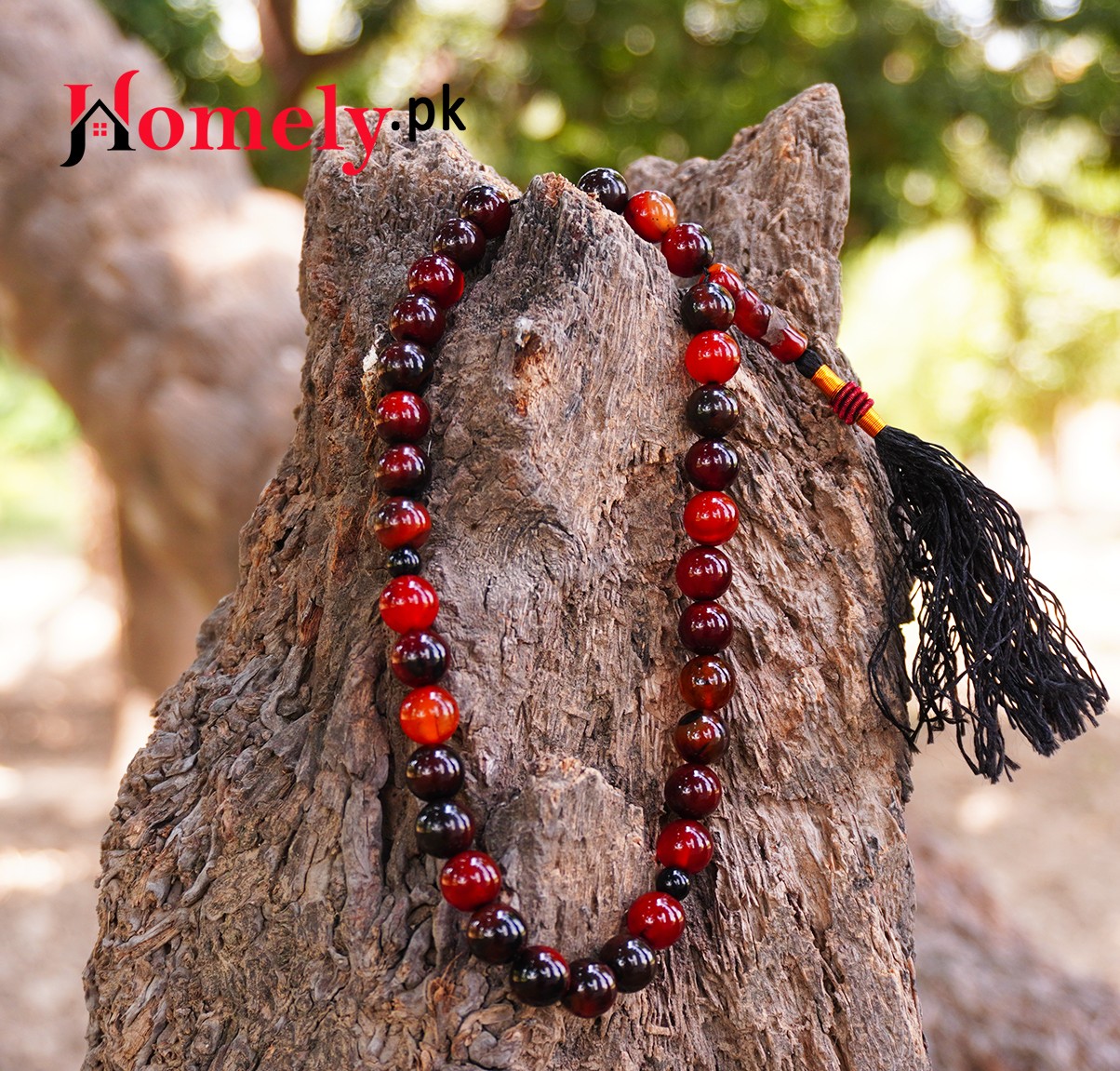 Based on 4 reviews
Only logged in customers who have purchased this product may leave a review.