Product No: 15370
Dark Spots and Pigmentation, Health and Face Beauty, Skin Care, Vitamin C Serums, Whitening
Whitening and Freckles Treatment from Vitamin C Serum (7pieces pack)
Availability:
(Ships From Overseas): 40-47 Days Of Delivery Time.
---
LANBENA Vitamin C serum is specially made for freckles treatment and skin brightness. It improves the skin dullness and dryness, prevents oxidation and nourish the skin deeply. One pack contains 7 bottles in a shape of ampule.  The serum inside bottle should be used only externally on the skin one bottle per day. The serum produce the following effect during certain period of time.
After 7 Days: Nourishment Period- It will produce a difference on the skin in terms of face whitening.
After 14 Days: There will be fading and lighting in the freckles
After 21 Days: The effect of skin whitening and brightness more prominent
After 28 Days: It will turn the skin in more younger and whiter and without freckles.
How to use:
1. Tap the top of the bottle so that all the serum settle in the bottom.
2. Gently open the top of the bottle.
3. Flick the bottom of the bottle to pour out the remaining essence.
4- Clean your face first, apply the product around your face or neck, and massage for full absorption. Use it continuously for 7 days to achieve intensive repair purpose.
₨ 1,490 (Free Delivery)
(Ships From Overseas): 40-47 Days Of Delivery Time.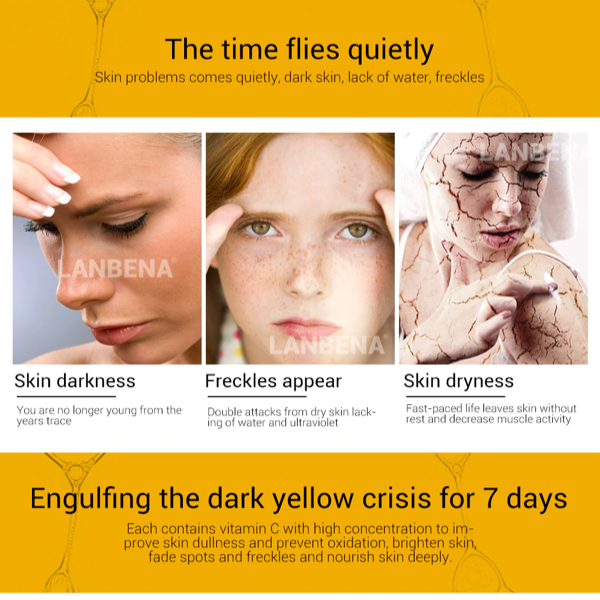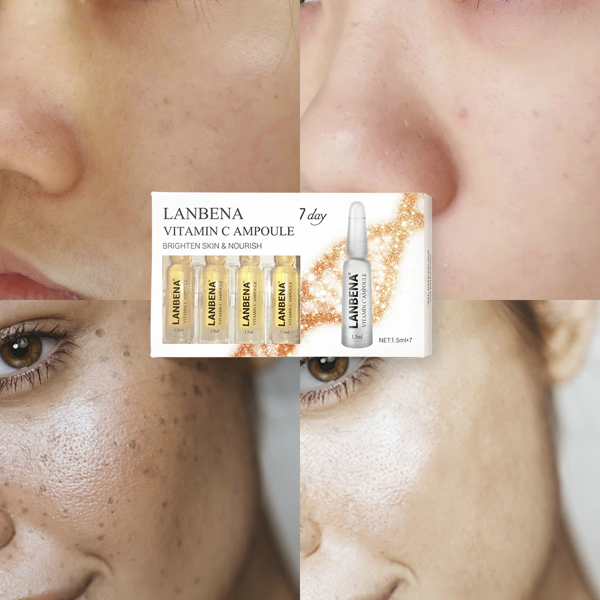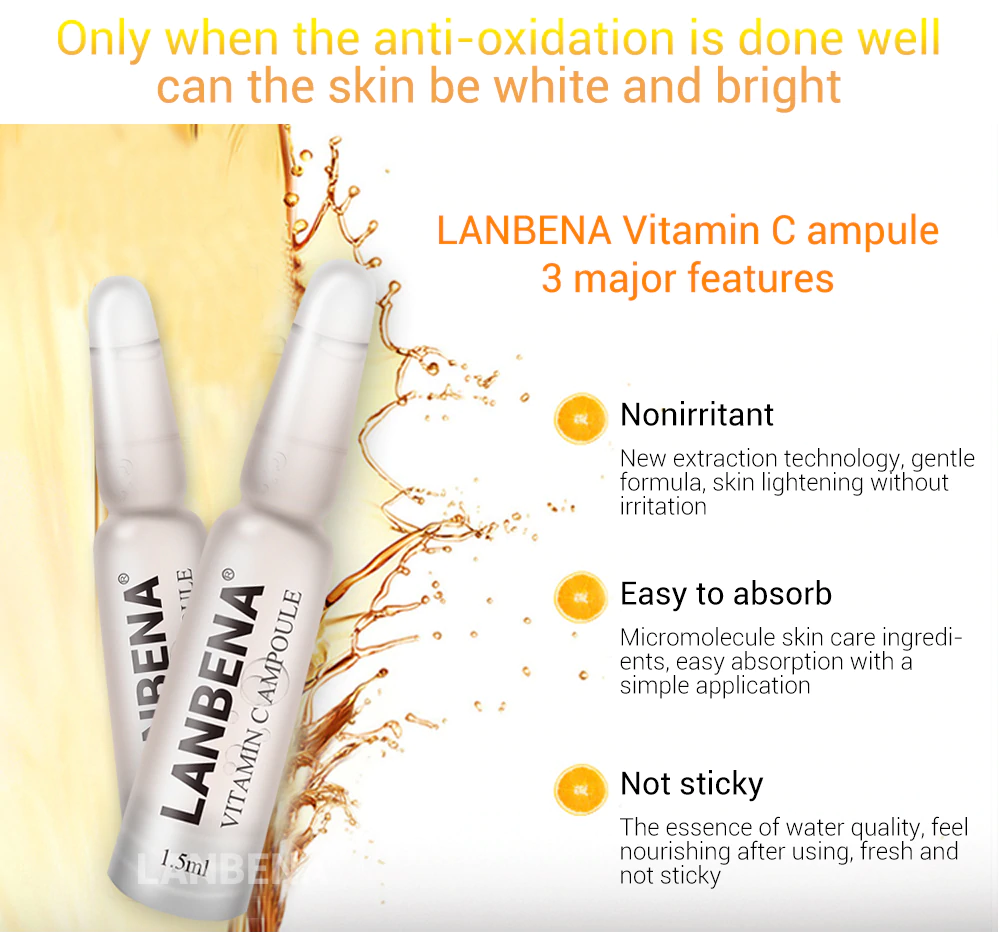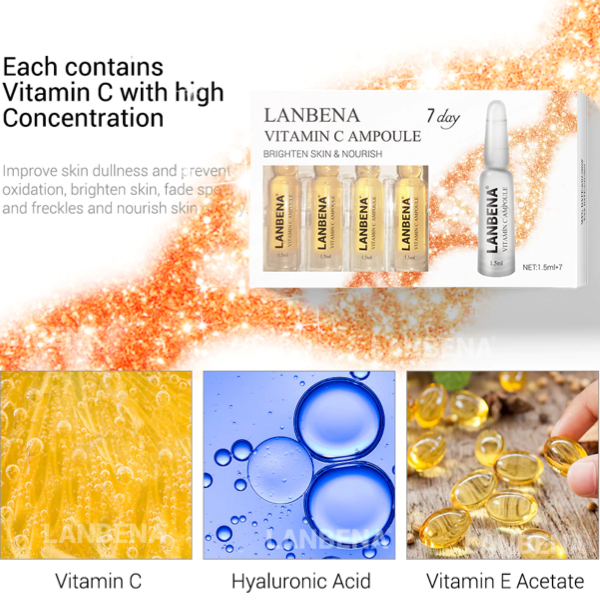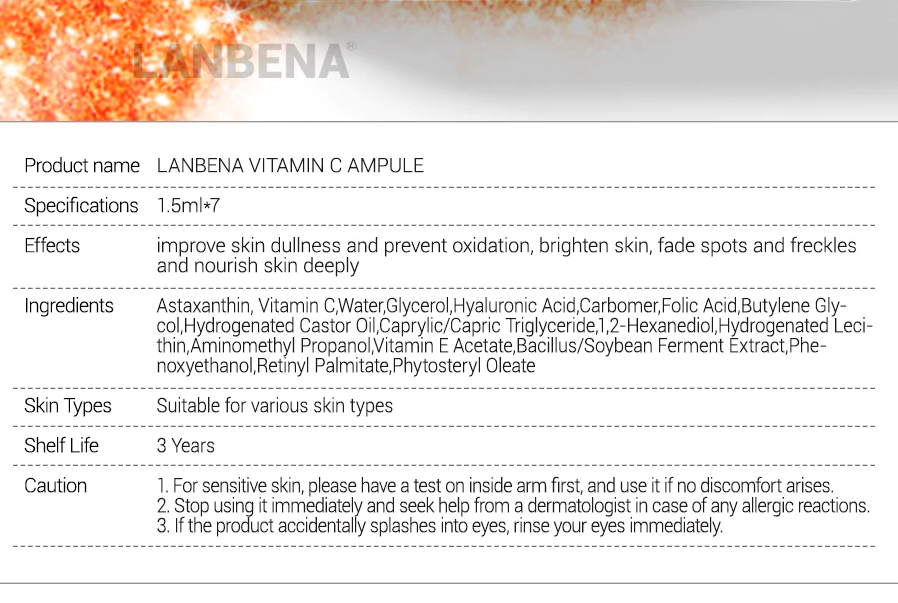 | | |
| --- | --- |
| Weight | 0.04 kg |
| Dimensions | 10 × 10 × 10 cm |
| Item Type | Face Serum |
| Gender | Unisex |
| Feature | Whitening |
| GZZZ | YGZWBZ |
| Formulation | Liquid |
| Model Number | LNWBBBBBDH |
| Certification | GZZZ |
| Ingredient | Vitamin C |
| Brand Name | LANBENA |
| Country/Region of Manufacture | China |
| Certificate Number | 2018060896 |