Product No: 31881
Jewelry, Stone Tasbih
Royal Crystal Tasbeeh 33 Beads
---
This Tasbih is very luxurious and has transparency in its material with a very delicate smoothness. It shines like stars when in the darkness light strike against its beads. The beauty and shine of its beads will never go down because of the rubbing of fingers and thumbs on its surface as it thoroughly made of quality material. It is packed inside a beautiful box and can be given to your loved ones as a gift.
Product Detail:
Total Weight: 22g
Total Length: 6 Inches
Material: Crystal
Thread: High-Quality Parachute Thread
Single Bead Size: 6mm
Total Beads: 33 Beads
Items: 1 Tasbih and 1 Beautiful Box Box

₨ 1,990 (Free Delivery)
Available!

You can also make Quick Order here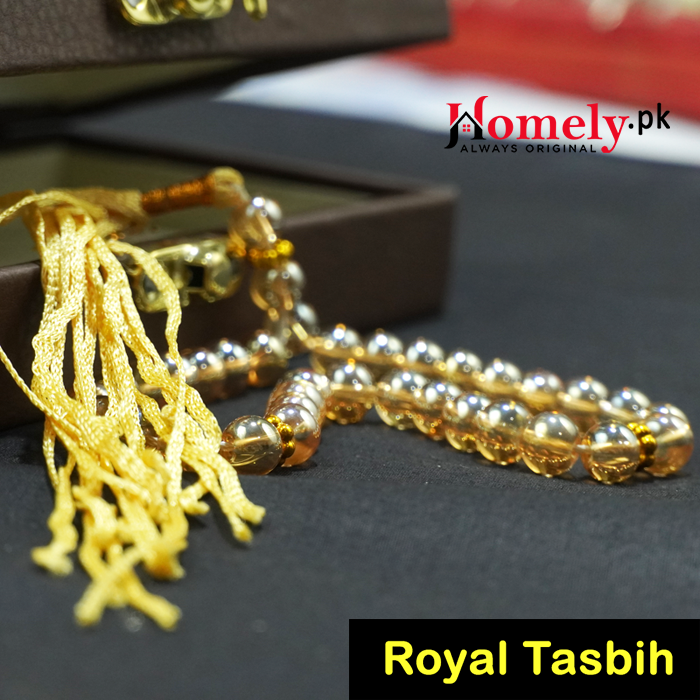 Based on 8 reviews
Only logged in customers who have purchased this product may leave a review.