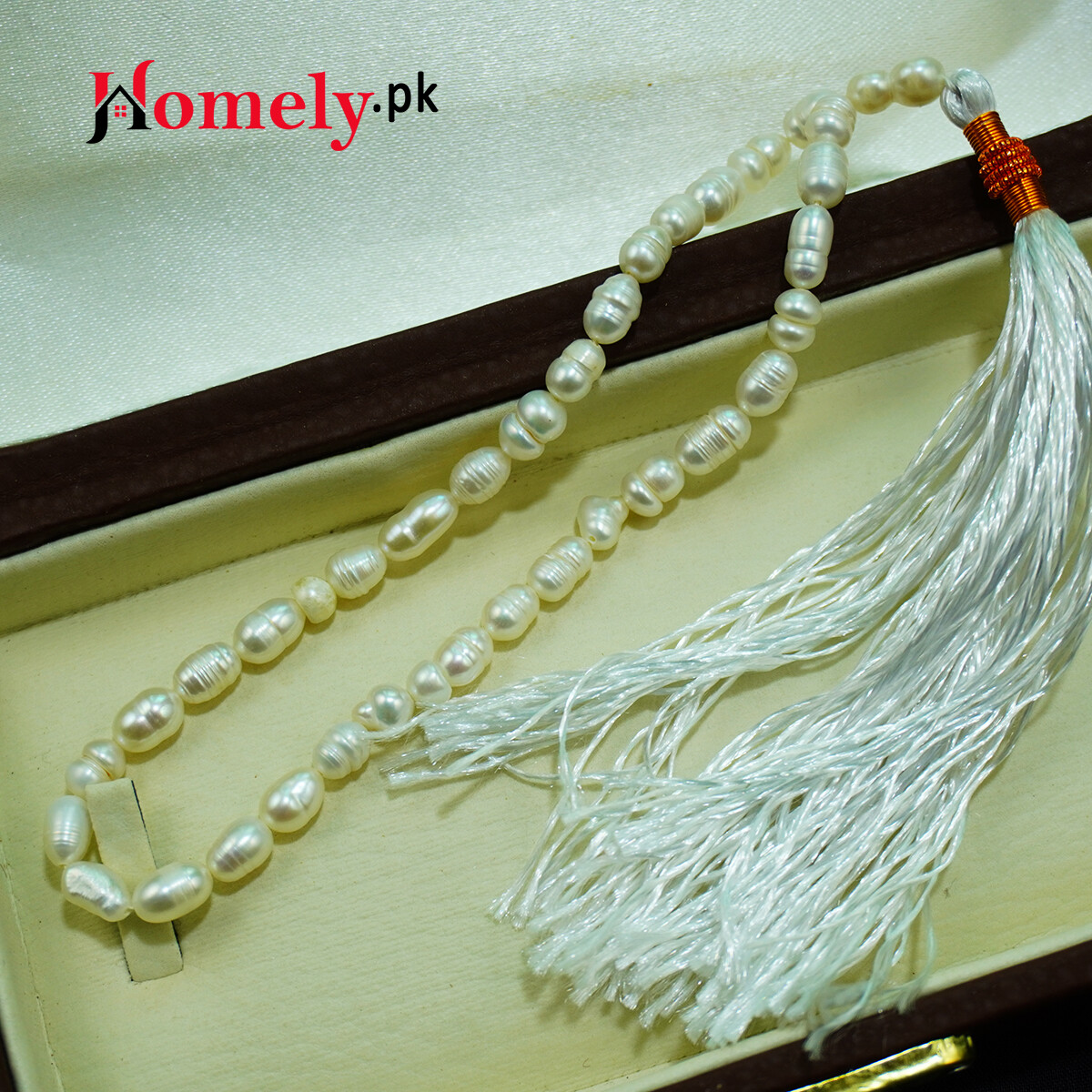 Approximately 95% of the pearls on the market are "cultivated" pearls, which means that they are grown from mollusks that are artificially implanted with a small irritant to start the nacre-coating process and tended to on a farm. The science of pearl farming is called Periculture.
The World's Most Expensive Pearl is Valued at $100 Million.
The Pearls used in this Tasbih are "cultivated" or "Manufactured" In the highest quality.