Product No: 40164
Gemstones Deals, Jewelry, Silver Tasbih, Stone Tasbih
Bigger Chandi Beads and Lajward Stone Beads Tasbih
---
This tasbih is beautifully made by the combination of 3-1-3 lajward and chandi (18 carat of laboratory-verified silver ) tasbih. The mixing of the navy blue color of lajward stone and white silver color makes it an eye-catching tasbih product. You can use this tasbih by yourself or you can give this to your beloved ones as a gift. This tasbih has the following specification.
Product Detail:
Material Of Beads: Chandi + Lepis Lazuli ( Lajward )
Total Beads: 33 beads
Total No. of Chandi (Silver) Beads: 9 beads (Weight of Chandi: 8.01 grams, 18 Carats of Silver)
Total No. of Lajward Stone Beads: 24 beads
Beads Size: 10mm
Thread: strong parachute thread
Packaging: 1 Tasbih packed in a beautiful gift box
Exchange/Return Policy:
We offer to our customers 7 days easy and free return policy

₨ 4,300 (Free Delivery)
Available!

You can also make Quick Order here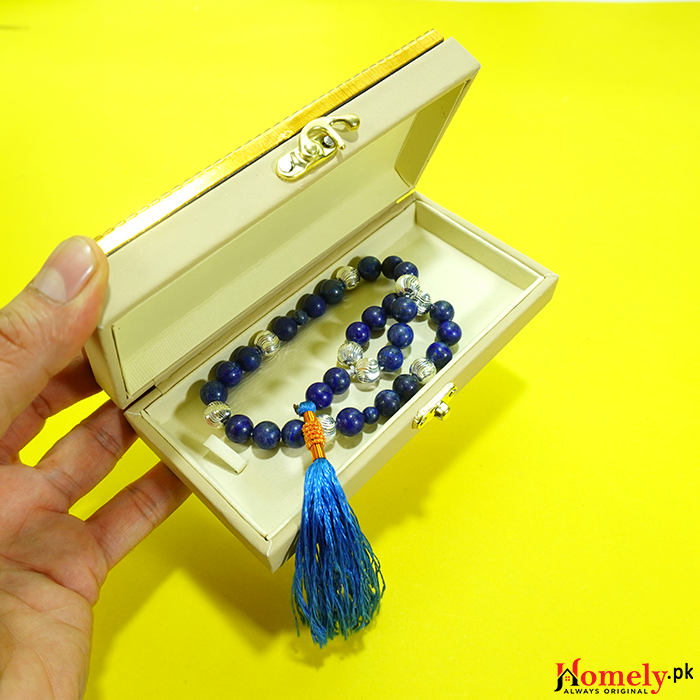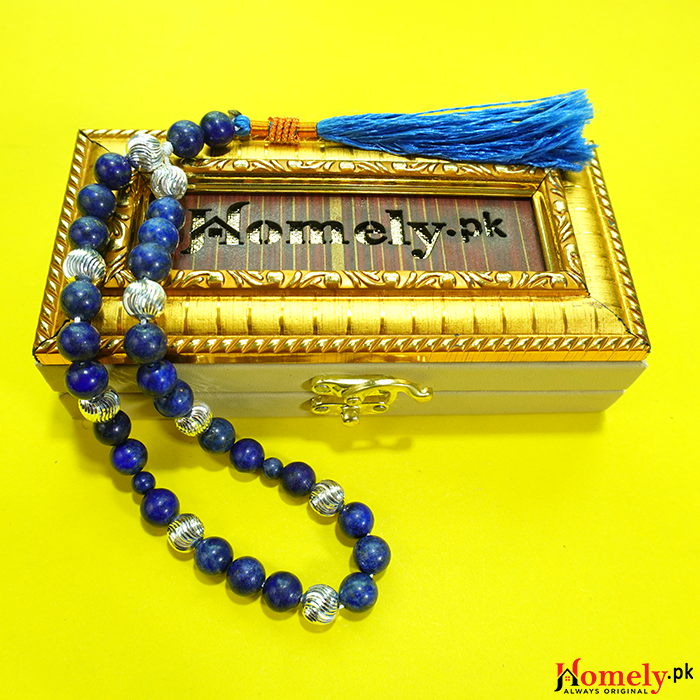 Based on 0 reviews
Only logged in customers who have purchased this product may leave a review.