Product No: 39995
Jewelry, Stone Tasbih
Masnoon Duain 3 Beads Set Tasbih – Designed With Yamni Aqeeq, Black Aqeeq, Green Aqeeq
---
This tasbih is made of the reddish brown Yamni aqeeq along with  black and green aqeeq (agate)  stones.  This tasbih packed and comes in a beautiful gift box.
Product Details:
Material Of Beads: Reddish Brown Yamni Aqeeq,  Black Aqeeq (Agate), Green Aqeeq (Agate)
Total Beads: 33 beads
Number of Beads: Black Aqeeq (12 beads),  Yamni Aqeeq (9 beads) ,  Green Aqeeq (12 beads)
Beads Size: 10mm
Total Length: 7-9 inches
Thread: Triple strong parachute thread
Packaging:  1 Tasbih packed in a beautiful gift box
Exchange/Return Policy:
We offer to our customers 7 days easy and free return policy

₨ 2,150 (Free Delivery)
Available!

You can also make Quick Order here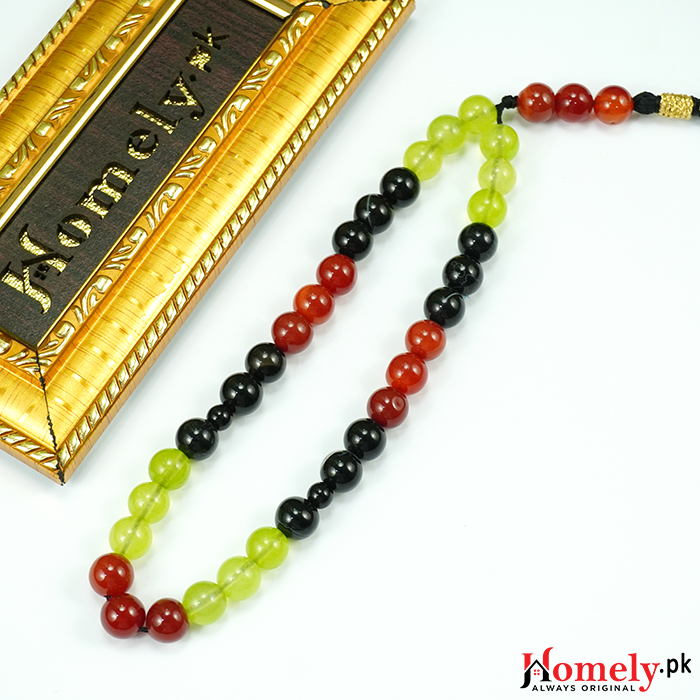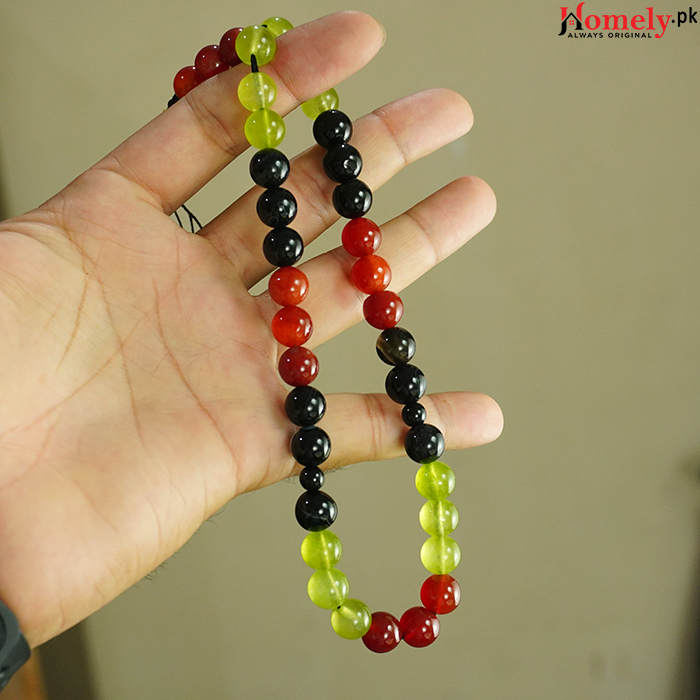 Based on 0 reviews
Only logged in customers who have purchased this product may leave a review.